Couriers for Film and Production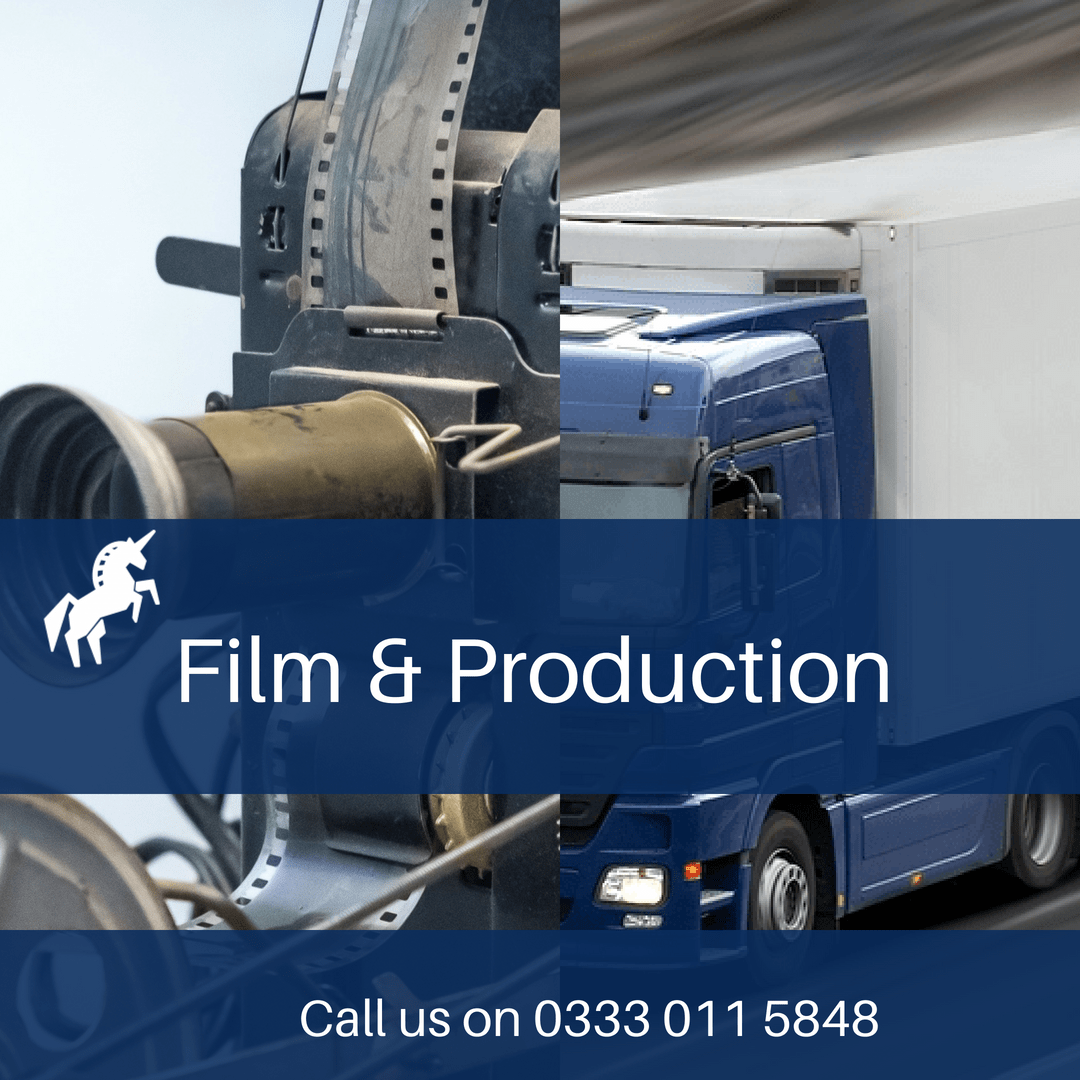 At Unicorn Logistics we have years of experience when it comes to providing bespoke courier solutions for film and production companies. Our drivers are well versed with all the major film studios across the country, from pinewood studios in London to space studios in Manchester. Our vast network of professional film and production courier drivers allow us to cater to all your film and production courier needs. Whether it is a last minute urgent costume delivery or you are planning to move your shooting locations and need logistical support, we have a wide range of vehicles at our disposable to ensure we can safely move your film and production goods anywhere in the UK.
We understand the importance of of time critical deliveries in the film and production industry. Our same day delivery service allows us to collect your goods within 60 minutes of confirmation, followed by a direct dedicated delivery to your destination.
Our Next Day delivery allows you more flexibility when it comes to pricing and but ensures you the peace of mind that your delivery will reach its destination in your given time windows.
On a daily basis unicorn is rescuing the day for many film and production companies by delivering vital production equipment. Whether it is camera, or a costume, USB drive or a wig, our reliable 24/7 same day courier service will ensure your production remains functional and operative at all times.
We are already trusted by many leading production houses and have carried out many time critical deliveries in England, Wales, Scotland and Northern Ireland. If you are looking for a reliable and efficient courier company to manage your film production logistics get in touch with our team on 0333 011 5848.